RADIESSENCE is a quick and easy makeup that yields a soft, smooth and younger looking skin. Enjoy a natural radiance that lasts all day long.
Professional promotional products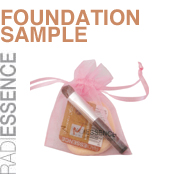 Pink Bag Foundation Sample
Foundation samples in 2 gm snap packs are available. Each pack consists of a bag with a sponge which provides 5 – 7 days of makeup.
Available in: Light, Medium, Natural Tan, and Dark.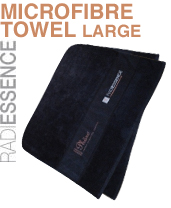 Large Microfibre Towel (Black)
Size: 150cm x 75cm
380gsm terry velour with rapier finish. Cotton border on all sides. Microfibre easy wash and drying. Available in black, both Phâro and RADIESSENCE logos are printed on it.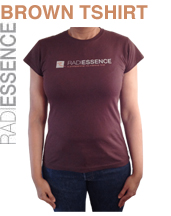 RADIESSENCE T Shirt (Brown Short Sleeve)
Available in Brown in Sizes, S, M, L and XL. Specially designed in 220gm cotton spandex interlock, this tee is styled to give great stretch with an up-to-the-minute fashion look. Designed with a shaped bodyline for great fit.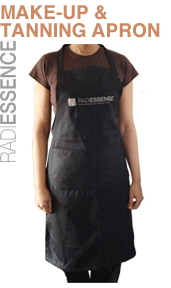 RADIESSENCE Apron
Size: 70cm x 100cm
Twill fabric bib apron with two pockets. 65% polyester and 35% cotton.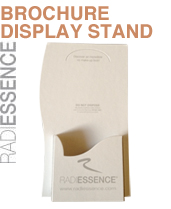 Brochure Display Stand
Made from cardboard.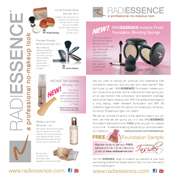 RADIESSENCE Makeup Products Brochures (Long)
99mm x 220mm. 100 pack.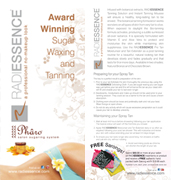 RADIESSENCE Tanning Brochures (Long)
99mm x 220mm. 100 pack.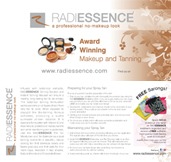 RADIESSENCE Tanning Brochures (Wide)
220mm x 99mm. 100 pack.

RADIESSENCE Poster (Long)
1189mm x 420mm. Laminated.

RADIESSENCE Poster (Wide)
420mm x 1189mm. Laminated.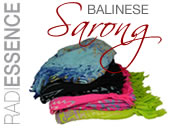 Hand Painted Balinese Sarong
Collect our famous Sarongs available in four attractive colors; pink, black, green, and blue.
These authentic hand painted batik sarongs from Bali are the ideal fashion accessory for summer indulgence.
professional-makeup
professional-promotional-products
category